An operator loads the loin saddle onto the infeed product rest inside the machine. Once hands are removed from the guarded machine zone the safety circuit allows the machine to transport the loin saddle through a series of specially shaped and positioned blades that separate the tenderloins and eye of loin from the loin bone and return all pieces from the cell on a product belt at the opposite end from the operator.
Fully self-contained system.
Capable of 10+ lamb loins per minute.
Fully enclosed with clear doors that can be opened for easy cleaning and maintenance.
Safety is integrated to meet and exceed ANZ standards.
Operation of the machine is via a HMI with simple Start and Stop buttons as well as additional functionality to assist cleaning and maintenance.
Deboned product is ejected from the machine along a product conveyor that can easily integrate back onto the main processing line or a table using a simple conveyor or chute.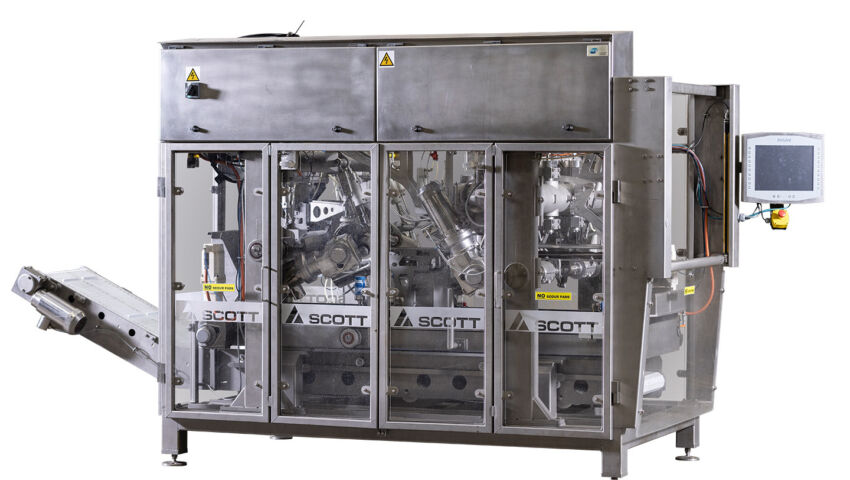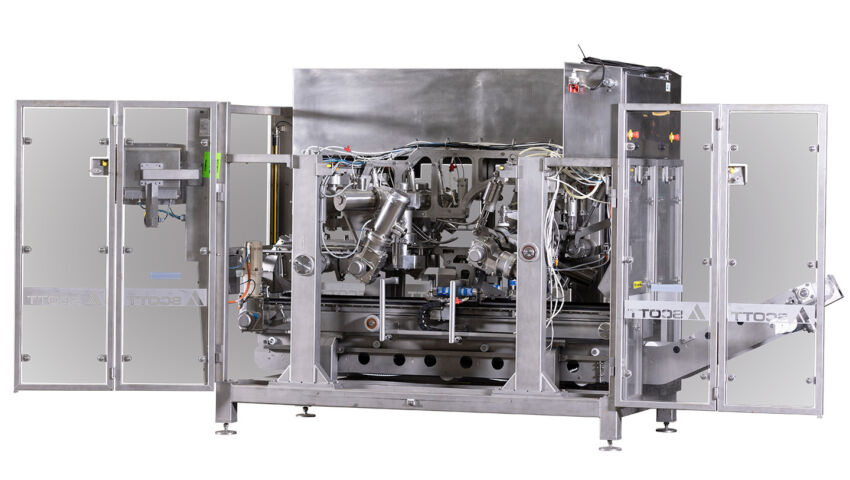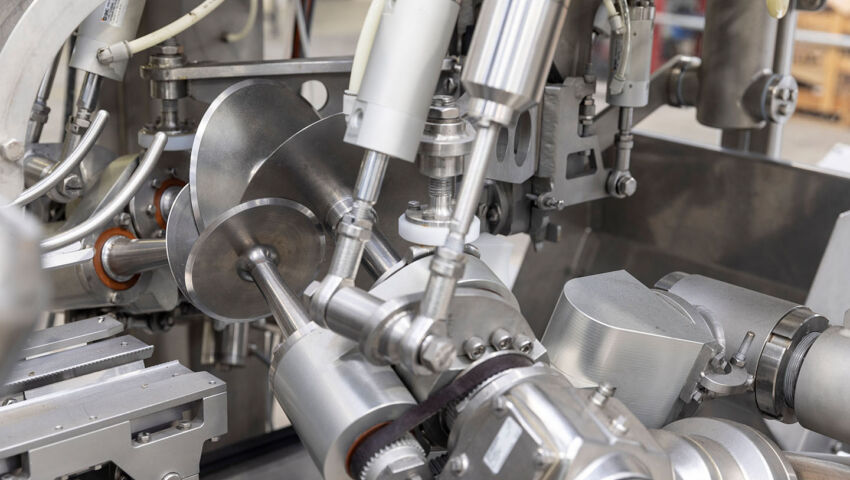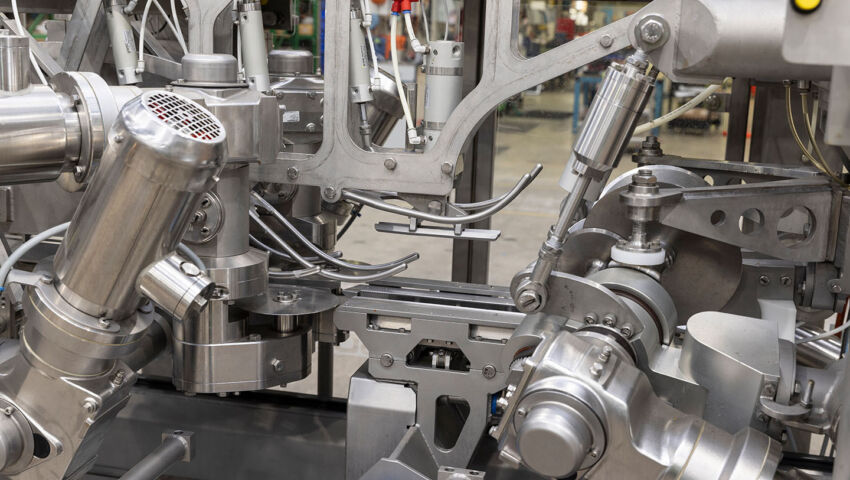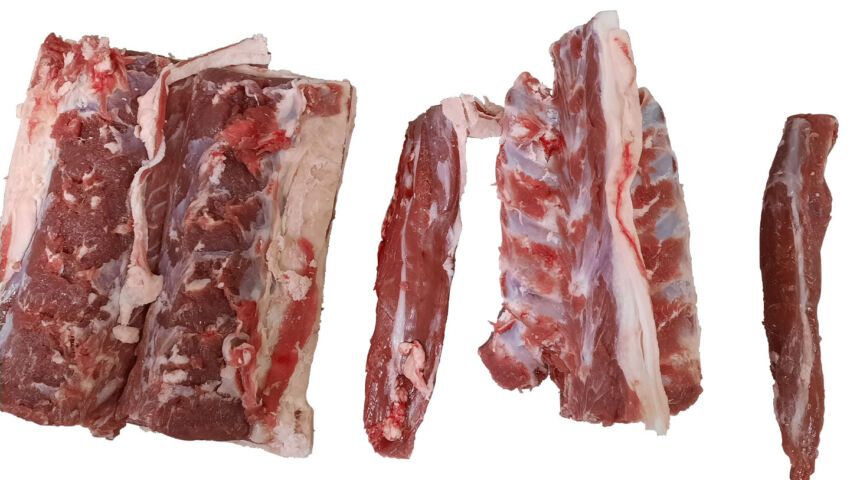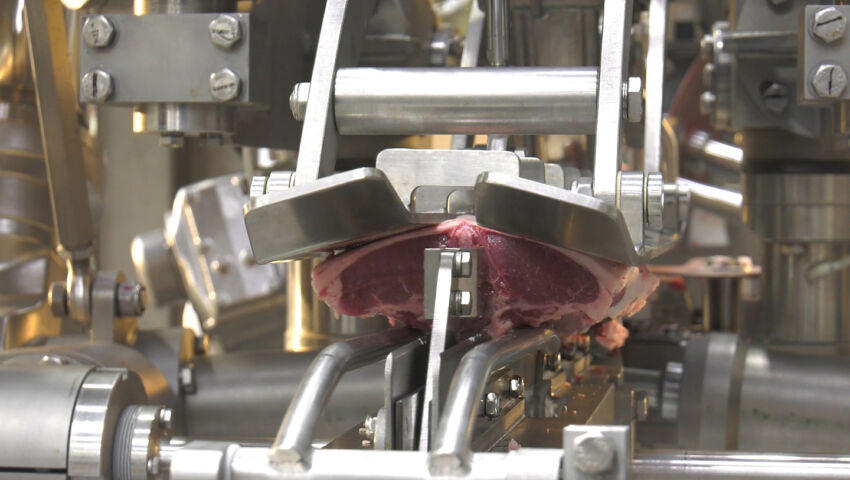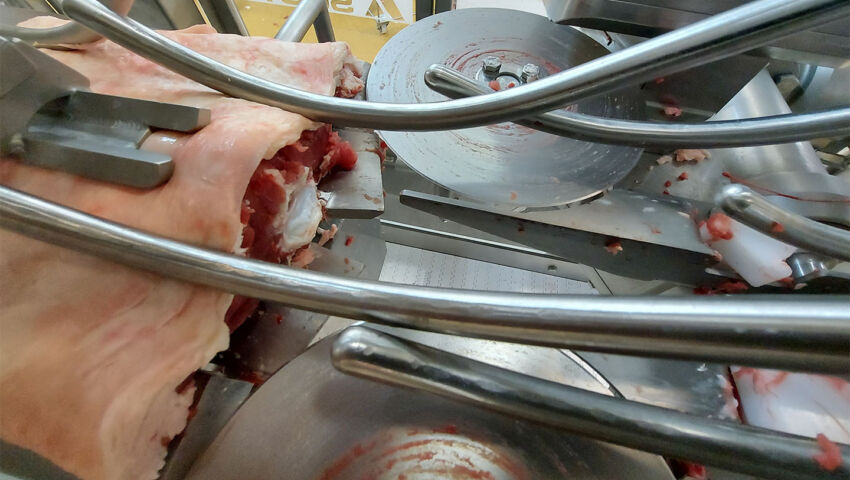 Automated Lamb Loin Deboner Brochure