Following the success of our lamb processing solutions, Scott has developed a range of beef processing equipment. We offer a range of products beginning with processing such as our Beef Boning Unit, Striploin Saw and Beef Rib Cutter/Scriber through to our recently developed Hide Palletising system.
Our beef processing solutions are designed to improve productivity, reliability, yield, and safety and we continue to innovate and provide new solutions to the industry.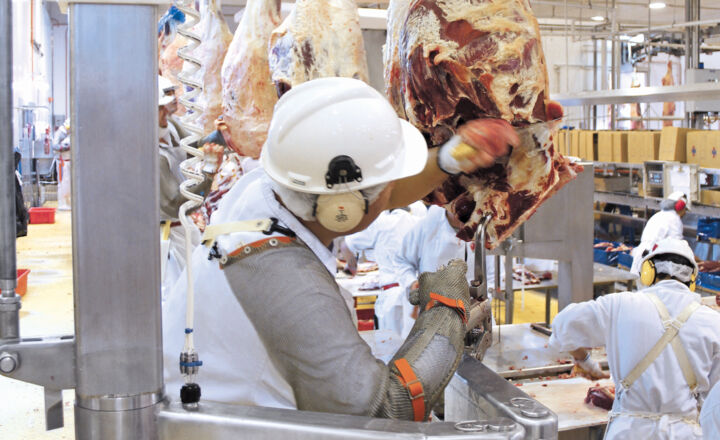 The beef boning unit is a powerful mechanical arm enabling effortless boning of aitchbones and knuckles.
Download brochure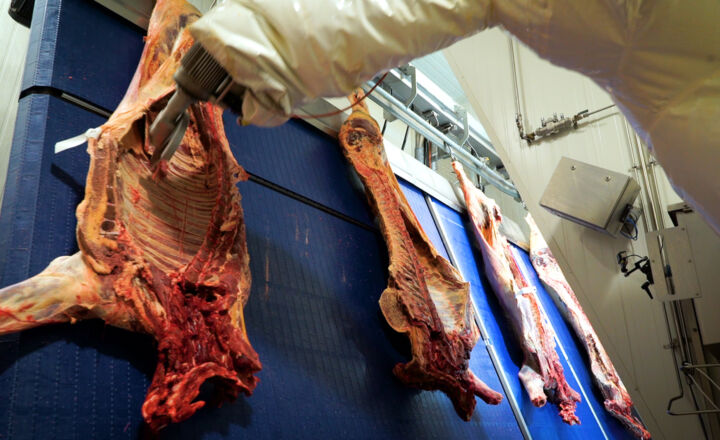 The robotic beef rib cutting system replaces the actions of the manual scribers or rib cutter operations.
Download brochure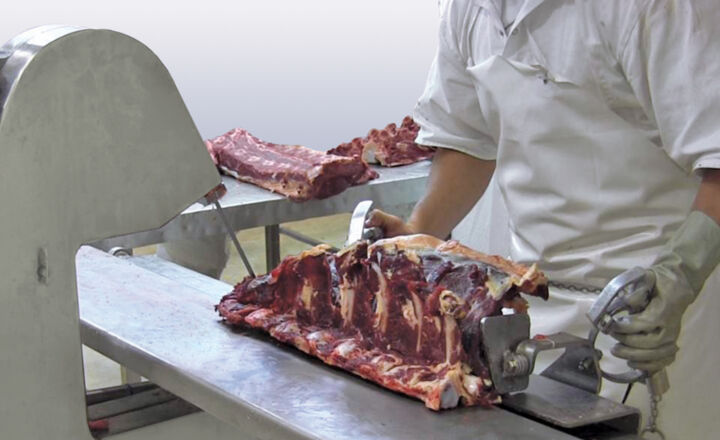 The striploin saw delivers the safest and most efficient means of removing the striploin from the chin bone.
Download brochure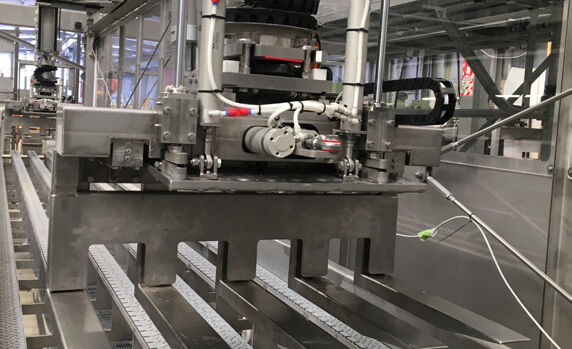 A safe and consistent palletising system, automatically weighing and palletising beef hides, removing the need for manual handling.
Download brochure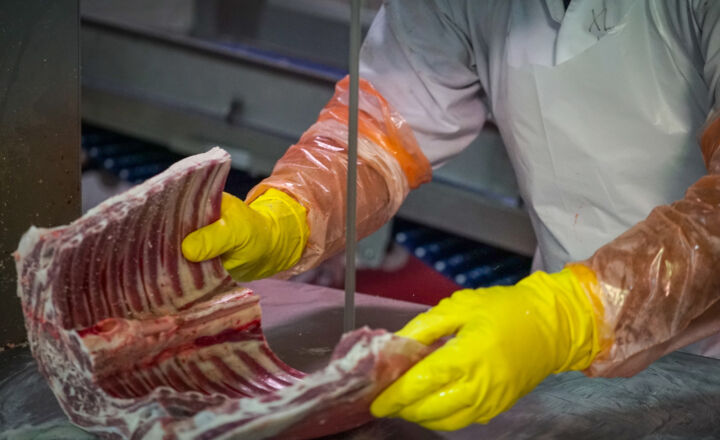 BladeStop
BladeStop is reduces the risk of serious injury by mechanically stopping the blade when the unit senses that the operator has come in contact.
Download brochure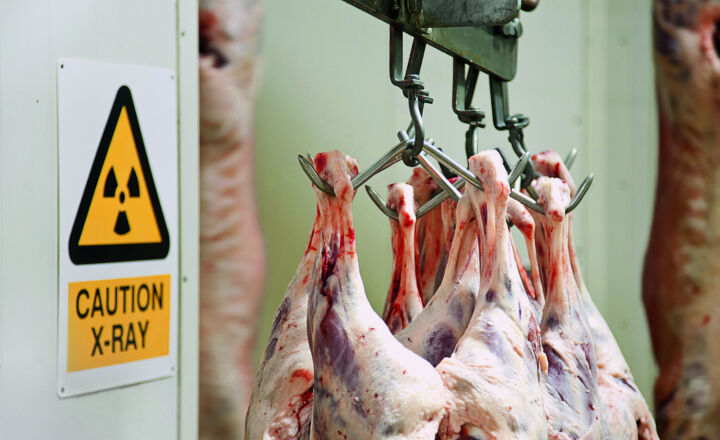 Grading
Scott are industry leaders in grading and objective carcass measurement (OCM), providing processors with accurate, real-time data on carcass properties.