This vehicle is designed to easily maneuver pallets through cramped spaces. Known for their versatility, these AGVs are great for warehouse and commercial facilities. Easy to use, move and maintain, this vehicle can meet a variety of needs safely, and efficiently in tight spaces. Our vehicles come equipped with sensors to stack loads, interface to conveyors and to racking.
Vehicle features include:
Safety travel lights
Laser scanners
Emergency E-Stop buttons
Operator diagnostic panel
Laser safety bumper Battery meter
Fork height capability can vary from just 4 ft. to over 30 ft. Vehicles can also be equipped with pantographs for double-deep applications.
Perfect for small facilities or cramped spaces where maneuverability is limited.
Able to perform the job of a regular forklift with ease through tight corners.
Compact design can handle both full and empty pallets.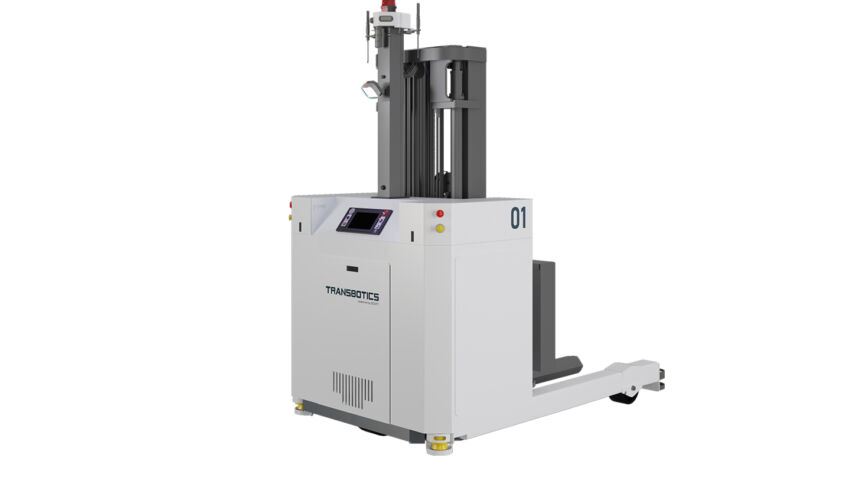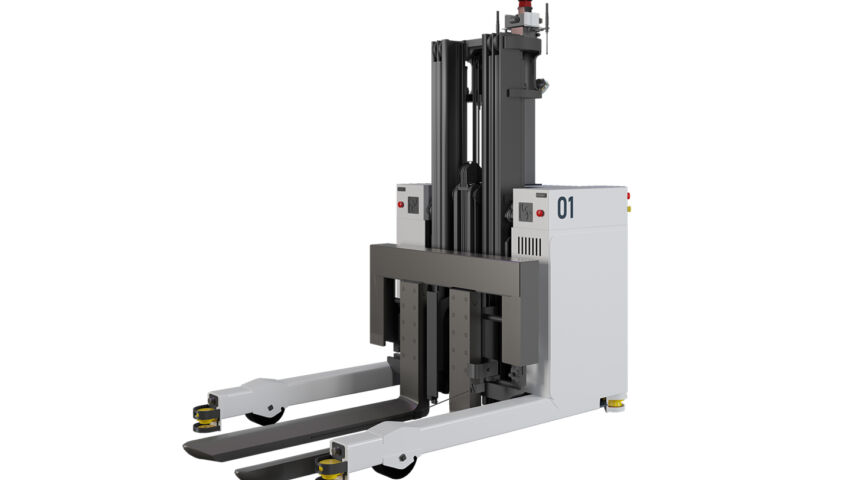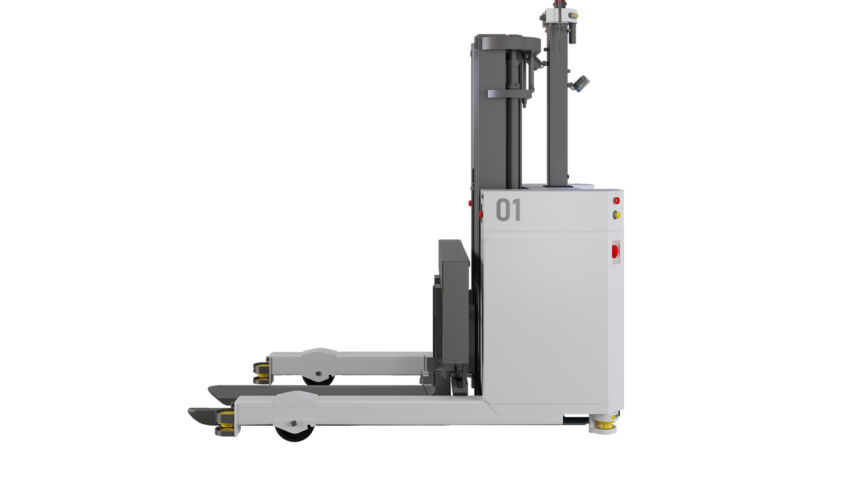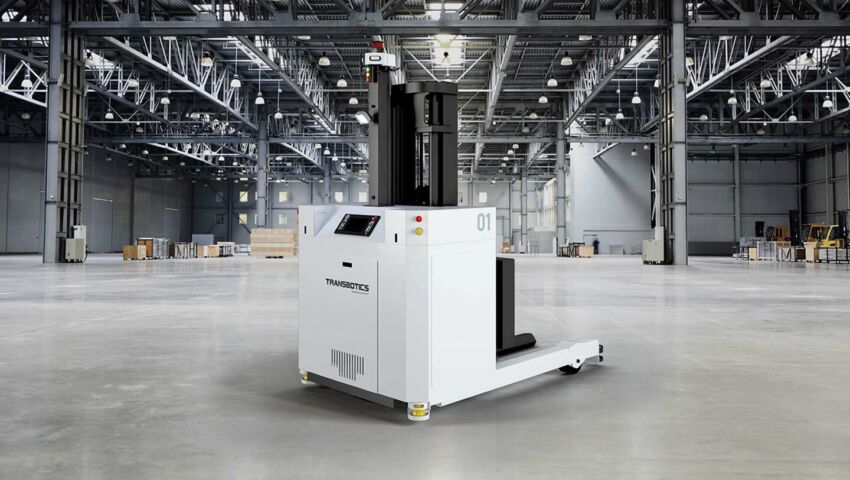 Straddle Stacker Forklift Brochure